Carter Blood Drive

Cross Brand Parking Lot
May 22, 2022
9am-1pm

SAVE TIME BY PRE-REGISTERING ONLINE. CLICK THE TAB BELOW.

With origins in the 1950s, Carter BloodCare is one of Texas' largest blood centers, providing 300,000 units of life-saving blood and blood components to patients in North, Central, and East Texas annually.
Pursuit Women's Conference -
She Laughs
Join us June 4, at Cross Brand for Pursuit Women's Conference. At the She Laughs Conference we mix fun and laughter with truth and encouragement, so you can refuel and leave energized and equipped to laugh without fear of the future. Many of us work hard to stay one step ahead of our worst-case scenarios, but in our desperation to arrange a secure tomorrow, we lose our peace, joy and purpose for today. Click the tab below to purchase your tickets today.
CROSS BRAND SUMMER "DAY CAMP"
M28 Kids will be...."On The Case"
M28 Kids will be "On The Case" June 24th and June 25th. Come join us as we look into the mysteries of the Bible. We will work together to solve the case of The Parables. We will have activities, games and Bible stories. Lunch will be provided.
JUNE 24TH | 9:00AM - 4:30PM
JUNE 255TH | 9:00AM - 12:00PM
LOCATION: CHILDREN'S BUILDING
PLEASE COMPLETE ONE REGISTRATION FORM PER CHILD
Cross Brand Music is all about authenticity. From old hymns to modern worship songs, we want to create environments conducive to worship, as well as challenge believers in their faith.

"My lips will shout for joy, when I sing praises to you; my soul also, which you have redeemed." Psalm 71:23



"The greatest among you will be a servant." Matthew 23:11
There is a place for everyone to serve at Cross Brand. We have so many opportunities from guest services, the arena, children & youth, chuckwagon, coffee, media, and many more! Read more about our teams and serving opportunities on our
Volunteer
page, or contact
Support
.
Though our arena is a great on-campus mission field, we believe in going beyond the parking lot & four walls of Cross Brand. We love reaching our surrounding community through events such as Hunger4Love, and reaching the rest of the world through our HLE Radio broadcast, music streaming, global missionaries, and more!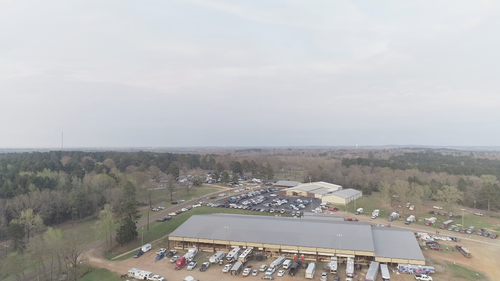 REACH
You can also listen to our services each Sunday on KKUS 104.1 at 11am and on HLE Radio on Sundays at 10:30am and Fridays at 7:30pm.

We won't bug you that often.